Passport Series 2020/2021
Available for just a short time - by reservation only - the exclusive Passport Series features unique and exciting limited release vintages from some of the most prominent and well respected wine growing regions around the world.
Due to social distancing and safety protocols this year we will not be hosting a large tasting event for our Limited releases. Instead we have a few choices for you.
We will be having tastings for the Passport series on October 22nd at Wine Brew & You. These tasting will be by appointment only and for a maximum number of 6 people at a each appointment for social distancing. There will be a sampling of the commercial equivalent wines and no food parings will be offered. The cost to attend the sampling is $ 10.00 per person,which will be credited back towards the price of one of the Passport kits if pre-ordered at the event. Be sure to contact us to book your time as space will be limited.
We also understand that October 22nd may not be convenient for you. Therefore, each wine in this email will include the commercial equivalent wine that we are using as well as the best food pairings. This way you can host a wine tasting night in the comfort of your home. Travel the world through amazing wines with your favorite people.
Remember the "commercial equivalent" is a wine is a benchmark. they are wines with similar grapes and blends to give you an idea of what these Limited Editions will resemble. Each Passport wine is waiting to be produced and the blends have been especially chosen for crafting the Passport wines and are not available on the commercial market.

Travel the world with your Passport!

Pre-Order Deadline November 13, 2020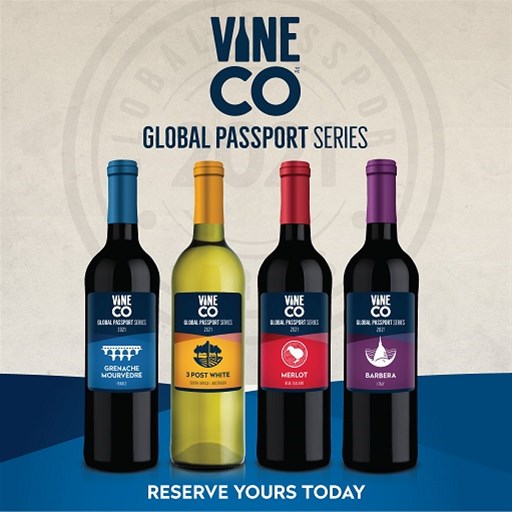 ---