FERMENT ON PREMISE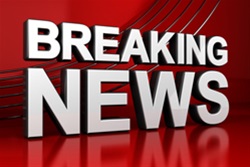 May 10th Update
We have arrived!! Wine Brew & You has successfully launched Fermenting on Premise at the new and amazing location.

Come down and have us preocesss a wonderful wine kit for you.

Our state of the art facility houses the two biggest suppliers in Canada for all of your wine kits. We have stainless steel sinks, bottle washing unit, bottle filling station, automatic corker... all the toys to make the choosing and bottling of your wine kit a truely enjoyable experience.

You purchase your kit, we do the processing (transfering, clearing and filtering), you come back for your appointment to bottle your new wine in 4-6 weeks. The service fee for us to do your processing is $60.00 unless your kit contains grape skins then the charge is $70.00.

Wine Brew & You will be introducing the ability to brew your wine kits at our new Ferment on Premise location.

March 1st Update
I know lots of people are wondering what we will be offering with this business. You would come into our store, pick your wine, help add the yeast and wine juice! You then come back in 4-8 weeks to bottle your wine. You take home 30 bottles of quality wine! You can buy bottles or bags from our store at minimal charge or bring your own and we help you wash them! You can have generic labels for your wine or you can custom make your own labels at a minimal charge! Great for company give always, large gatherings, stocking your wine cellar, wedding favours, or camping season !

If you've attempted to drive down 3rd Ave South lately and noticed the wonderful mess that is occuring while detouring traffic, we are happy to take full responsibility for that. Our contractors have been working hard to get the new elctrifying location prepared.It will be worth any discomfort you've had we promise.

The move will be occuring in the Spring with our new address being 913 3rd Ave South (where Herbs Appliances once stood).

We will be update details here as we get them so be sure to check back often.

February 19th Update :
Opening date for new location is April 1st.
Hours of Operation Monday through Saturday 10 am to 6 pm

February 28th Update
Fermenting on Premise will be available upon opening the new location April 1st.
Having us ferment your kit on premise is optional and we will continue to provide amazing customer service to our clients that wish to create their wines at home.
Bottling ability will conatin an automated bottle filling system, automated corker and professional heat shrink machine.
Your wine will be presented to you process complete and filtered in a shiney carboy at bottling time.



---